COVID-19 impacts on Greater Toronto Area commercial real estate market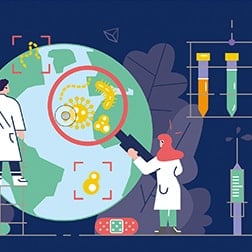 23 Apr 2020
Period covered: March 16th to April 10th, 2020
COVID-19 impacts on Greater Toronto Area commercial real estate market
As this unprecedented situation continues to rapidly evolve, Avison Young's briefing notes are intended to provide an up-to-date assessment of the impact on the commercial real estate market.
General trends, news and market observations
The City of Toronto declared a State of Emergency on March 23rd
Toronto also began offering a 60-day grace period for payment of property tax and utility bills, with Mayor John Tory also calling on commercial and residential landlords to allow rent payment deferrals
Ontario lowered electricity rates for the duration of the crisis starting March 24th
The Ontario government mandated the closure of all non-essential workplaces effective March 25th (the list of business closures was expanded further on April 3rd, with residential construction sites among the additional workplaces shut down)
As of April 6th, City of Toronto staff began reviewing building permit applications while working remotely (the system had been suspended since March 16th)
In the west end of the GTA, both Mississauga and Brampton announced resources to help support businesses
The City of Mississauga announced temporary lay-offs of approximately 2,000 staff effective April 17th in response to the extended closure of city facilities, public counters and programs
Tour activity is virtually non-existent as a result of imposed social distancing regulations
Landlord clients reported that a range of 10 to 60% of tenants did not pay April 1 rent (60% was the extreme and represented retail tenants)
Tenants should consider all government aid programs available to them prior to turning to their landlords with requests for rent relief or abatement. Legal counsels should be well-suited to assist with the application process
Some building owners are moving from quarterly to monthly valuations of assets to keep pace with change in the market – while other appraisals have been put on hold
Leases are now incorporating revised "Delay" language to account for further COVID-19/Government regulation delays
Various landlords are reviewing Force Majeure clauses to confirm if delay in permit process or tenants being deemed "not an essential service" are grounds for force majeure
Business interruption clauses also being reviewed
Legal ramifications around all these clauses should be discussed with legal counsel.
Some landlords are looking at virtual tours as a way to keep things moving
After several weeks in an initial "transition" phase, many aspects of the CRE business now appear to be entering a "holding" phase where all activity is paused
Office market observations
Major downtown Toronto office landlords reported that at least 85% of tenants made their April payment
Landlords are thoroughly assessing the risk profile of their tenancies and dealing with requests on a tenant-by-tenant basis
Some downtown landlords are open to considering rent deferral, but not rent abatement
Landlords are indicating they will cash in Letters of Credit on hand to cover any rent defaults and expect to be made good again if drawn down
Non-Disclosure Agreements being requested to be executed by Tenants as part of any rent relief discussion/ settlement
Most Landlords are not looking to put tenants into default under the lease for missed rent payment at this early stage of the pandemic
Many landlords have passed on the ability to defer payment of monthly realty taxes to their tenants
Landlords are trying to be empathetic, but they also have business to run and will require hard data to support rent relief – recent financial statements, tenant strategic plans (layoffs, executive compensation reduction, etc.), status of Lines of Credit and bank accounts
Landlords of AAA buildings feel they are unlikely to be impacted as much compared to class B and C buildings due to the financial strength and covenants of their tenant mix
In most cases, downtown landlords are holding firm on "pre-COVID-19" asking rental rates for now – though some are willing to come off slightly on pricing if it means securing a deal for 2020 cash flow
Some landlords reported that tenants have requested short-term extensions before they move into new premises scheduled for completion in the coming months
Numerous sublease opportunities are coming to market – but not actually being marketed yet due to the impossibility of touring space
Industrial market observations
Landlords with small- and mid-bay industrial spaces may see tenants seeking to defer rent payments or even some going out of business. Many of these tenants' rents have doubled in the past two years and constant cash flow is needed to stay afloat
85-90% of industrial users paid rents for April 1st
Industrial users connected to e-commerce, such as logistics companies, are striving to keep pace with increased demand resulting from the lockdown
Trailer storage demand is increasing. Food users are the primary drivers of demand
As of April 3rd, most industrial construction sites in Ontario have been shut down by the provincial regulations
Some landlords are looking at discounting Year One rents and making up the difference toward the end of lease terms (for new lease transactions)
Large landlords report doing more blend-and-extend deals than usual since the beginning of the pandemic
Retail market observations
Major malls in the GTA (Toronto Eaton Centre, Sherway Gardens, Square One, etc.) are closed. Essential businesses remain open, but access to the malls is restricted
E-commerce, grocery and food-anchored/essential-service anchored outlets are doing well, but not shopping malls. Centres with higher proportion of mom-and-pop retailers (as opposed to major chains) are the hardest-hit
Retailer Canada Goose began shifting its factories to production of medical gear for health-care workers and patients across Canada
Some retail tenants have sought to have their security deposits applied in lieu of rent payment
Landlords are considering many factors when it comes to handling tenant rent deferral or abatement requests, including: credit history, past tenancy history, risk exposure, and more
Some landlords have said they will allow for April and May rent deferral and spread that over the balance of 2020 – with full repayment due by end of 2020
Some retailers are focusing on their e-commerce platforms and providing incentives to shop online
Others are offering free no-contact delivery
Multi-Residential market observations
Residential construction projects were initially (March 25th) deemed essential businesses and allowed to stay open in Ontario, but were later (April 3rd) shut down
The risk to building residents led some Toronto condo corporations to ban AirBNBs from operating in their buildings during the crisis
Three downtown Toronto residential condo projects by developer Cresford Group went into receivership at the end of March, partly affected by restrictions on construction trades and availability of funding
April rent collections were strong, but owners are waiting to see what May rent collections look like
Rent deferrals are not expected to be close to those of other assets classes. Received payments are expected to be in 90-99% range, depending on GTA building location
New rental rates seem to be flat or down from peaks, but nobody is moving units
Capital markets remain tight and not a lot of trading can occur until such time as social distancing policies are relaxed
Investment market observations
Many investors with capital are looking for opportunistic acquisitions
Most major listings are on hold, select listings still being worked on and brought to market
Debt markets are stabilizing rates, but with significant risk premiums on the spreads. Expect cost-effective debt once rent rolls can be more accurately underwritten
Landlords are assessing cash flows and looking at tenant risk profiles more closely. All eyes will be on May and June receipts
With touring properties difficult and consultants working from home, normal due diligence process is taking much longer
A number of transactions in progress have closed, while others have been put on hold. Many transactions without committed funds are unwinding, however
There is strong interest from buyers generally, although difficulty in closing the bid-ask spread will remain for the short term
Please visit the Avison Young COVID-19 Resource Centre for additional information:
https://avison-young.foleon.com/COVID-19-updates/resource-centre/research-update/
The spread of COVID-19 and the containment policies being introduced are changing rapidly. While information in the briefing notes is current as of the date written, the views expressed herein are subject to change and may not reflect the latest opinion of Avison Young. Like all of you, Avison Young relies on government and related sources for information on the COVID-19 outbreak. We have provided links to some of these sources, which provide regularly updated information on the COVID-19 outbreak. The content provided herein is not intended as investment, tax, financial or legal advice and should not be relied on as such.
For more information, please contact:
Bill Argeropoulos
Principal & Practice Leader, Research, Canada
[email protected]
1.416.673.4029