COVID-19 impacts on Greater Vancouver Area commercial real estate market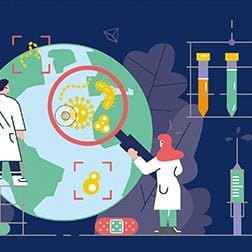 30 Apr 2020
COVID-19 impacts on Greater Vancouver Area commercial real estate market
As this unprecedented situation continues to rapidly evolve, Avison Young's briefing notes are intended to provide an up-to-date assessment of the impact on the commercial real estate market.
Period covered: March 16th to April 22nd 2020
General trends, news and market observations
The City of Vancouver declared a State of Emergency on March 19th, 2020

The Province of British Columbia declared a State of Emergency on March 18th, 2020; on April 15th, the B.C. government extended the state of emergency by two additional weeks

Effective March 19th, 2020 and until further notice, B.C.'s Chief Justice has suspended regular operations of the Supreme Court of British Columbia at all of its locations to protect the health and safety of court users and to help contain the spread of COVID-19. Courthouses remain open. However, in person registry services have been suspended until further notice. Counsel, parties, litigants and members of the public are strongly discouraged from attending courthouses unless personal attendance is absolutely necessary or unless the Court otherwise directs

B.C. reducing majority of commercial property tax bills by average of 25% along with new measures to support local governments facing temporary revenue shortfalls, in measures announced April 16th, 2020

British Columbia's unemployment rate grew to 7.2% in March, an increase of 2.2%, according to Statistics Canada; B.C. loses 132,000 jobs in March as pandemic takes toll

City of Vancouver initially lays off 1,500 employees; approximately 300 additional City of Vancouver employees laid off since the start of April as an additional measure to reduce spending, the City of Vancouver has announced "compensation impacts" for management and non-unionized employees

City of Delta lays off 500 employees; more than 2,000 employees laid off by City of Surrey; City of Coquitlam temporarily lays off 800 employees

Vancouver city council to consider virtual public hearings for rezoning applications; Vancouver to allow virtual public involvement in council meetings and public hearings Temporary hospital at Vancouver Convention Centre established

Just 3,000 passengers per day are now going through Vancouver International Airport: report

BC Ferries to temporarily lay off up to 1,400 employees: report; BC Ferries ordered to limit ship capacities by 50%, conduct passenger health checks

Regional transit authority, TransLink, losing $75 million every month, seeking emergency funding from governments; B.C. premier asking federal government to provide transit relief funding

City of Vancouver asking for $200-million emergency grant from B.C. government

A survey of more than 1,000 British Columbia businesses has found that nearly half of those which have remained open during the COVID-19 pandemic believed they could survive for no longer than three more months. The BC Chamber of Commerce, Greater Vancouver Board of Trade, Business Council of B.C. and other partners worked with the Mustel group to survey 1,284 businesses in April. About half of those still operating reported revenues had plunged at least 75% since the crisis began, while about two-thirds reported revenue declines of 50% or more. Temporarily closed businesses faced an equally dire future, with just 53% saying they expected to reopen, 38% unsure and eight per cent confirming permanent closure

Effective April 17th, 2020, the Superintendent of Real Estate published Policy Statement 17, which will assist those affected by necessary COVID-19 pandemic response measures that have limited marketing activities and impacted developers' ability to obtain building permits and arrange financing commitments. Policy Statement 17 temporarily extends the nine-month early marketing periods set out in Policy Statements 5 and 6 to 12 months. Under Policy Statement 17: development property marketed under a disclosure statement filed under the Real Estate Development Marketing Act ("REDMA") from April 17th, 2020 to July 17th, 2020 can be marketed for a 12-month period if the disclosure includes applicable extended dates as required by Policy Statement 17; or development property marketed under a disclosure statement filed under REDMA from June 17th, 2019 to April 16th, 2020 can be marketed for a 12-month period if an amendment is filed and the disclosure includes applicable extended dates as required by Policy Statement 17


Office market observations
Allied Properties REIT acquired the Landing, a 148,350-sf, class A heritage office building on the edge of Gastown

Peterson Investments acquired Crestwood Corporate Centre, a large suburban office park

No known delays in new office tower construction in Metro Vancouver

Small office tenants are the most exposed and many are closing down and laying off workers and pausing/ending expansion efforts; small pockets of head lease/sublease space are likely to start emerging when businesses don't reopen

Larger corporate office tenants are more business as usual and continuing on with plans; some are pausing but no cancellations yet

Rent deferrals are not happening yet, particularly in large institutional office buildings; chain reactions are occurring when a tenant can't move from one space to another because moving services aren't available, which means the tenant that is supposed to backfill the space can't move from its space, and so on

Landlords are thoroughly assessing the risk profile of their tenancies and dealing with requests on a tenant-by-tenant basis

Office landlords expecting impact to happen over months not weeks as tenants start failing to pay rent after one, two, three months until they run out of capital and/or go bankrupt

Formal deferrals not generally being entertained by large landlords; seeing some in small to mid-sized office buildings; landlords need to see demonstrated efforts by company to reduce costs by slashing salaries, reducing headcounts, ending dividends, and asking to see financials before agreeing to deferrals

The potential impact of the rise of telecommuting/working from home on future demand for office space among office tenants who realize they don't need as much space may be leading some developers with new office towers early in the development process to slow down the process

New lease deals remain paused with very little activity

Landlords finding that some office tenants are taking advantage of the situation and landlords are implementing application procedures to determine eligibility for deferrals; mid to large office tenants are not panicking; smaller tenants are facing issues

Office tenants with renewals in late 2020 or early 2021 have a dilemma; if they wait to see what comes available, they lose precious time, if they wait too long, they lose negotiating position

Office requirements are changing and include existing plug and play space; people are not as interested in space that is under construction or under renovation due to potential delays; tenants want something they can see and move into without other possible delays

More sublease space listings began to emerge in mid-April as tenants started looking at next steps

Developers are looking at acquiring new sites; U.S. investors are looking at buying into development projects that may be cash-strapped

Confidence and some optimism in the market returning even though most lease deals are paused; new leases have new clauses regarding occupancy, Force Majeure and business interruption

Chain reactions continue to be an issue when one tenant is unable to vacate their premise when the lease has ended because they can't move into the next place or they can't get services to move them, which then backs up other tenants

Landlords are now looking for more time to make decisions; new leasing activity remains very limited

Office appears to be holding up as one of the stronger asset classes to date; however, more sublease opportunities are emerging while deal activity is limited primarily to renewals

Increased late/non-payment of rent expected in May

No known rental abatement to office tenants have been granted in Vancouver to date

Upon reviewing financials, some landlords are discovering that many businesses were in poor shape even before the pandemic

Deals are moving much more slowly and most remain renewals; some tenants have hit the pause button after starting the process and are reconsidering their size requirements due to lessons learned during work from home protocols

Metro Vancouver's success with COVID-19 containment measures could lead to the city being seen as an attractive location for large employers who have confidence in its containment measures/strategies to keep their businesses operating and employees safe

Some smaller lease/sublease deals are getting done, but tenants want the process to proceed slowly; however, most are open to forging ahead in good faith

Some tenants have asked if landlords are reducing op costs because no one is in buildings, but landlords have indicated that increased sanitation costs are pushing ops costs up, not down

Discussions continue as to whether or not demand will be reduced as people get used to working from home; on one hand, more space will be needed to accommodate social distancing requirements, but fewer people may be needed to work in the office as some employees continuing to work from home

Landlords indicating a willingness to pass on any savings they receive from government to tenants

Lease deals continue to get pushed further into the future but are being kept alive

Some tenant groups are more actively starting to look for opportunistic situations

Landlords are not coming off rents at all in Vancouver and they haven't given any indication that they will as vacancy remains very tight

Sublease space is starting to come available mostly as a result of downsizing


Industrial market observations
Initial requests for rent deferral/relief were common in early March; if granted, deferral of rent and amortization over balance of term seemed to be the most common solution. Some landlords are requesting a business case of why rent should be deferred, and requesting financials from tenants before agreeing to anything. Some landlords are granting rent deferral and extending the lease term

Vancouver International Airport (YVR) says it is doing its best to support struggling businesses on Sea Island, while also ensuring it can continue essential airport operations. In an open letter to businesses on Sea Island, where YVR is located, Vancouver Airport Authority president and CEO Craig Richmond said the airport has introduced a payment deferral program to provide immediate support for its business partners on the island

Some owner-occupiers selling off strata units in effort to capitalize their business; other owner/occupiers in buildings are looking at sale/leaseback arrangements in order to get capital out of premises to support business; estimated 85% to 90% of industrial users paid rent April 1st

Some purchasers are asking to make payments in instalments instead of a single payment; deals are also being pushed; Force Majeure contract clauses are becoming more important

New availabilities starting to emerge in the Tri-Cities and Fraser Valley

Many municipalities still trying to process building/development permits and rezoning applications

Discussions around rent remain front and centre with landlords/tenants; lease deals are being pushed

Some industrial properties are coming back for lease/sublease/sale

Tenants are asking more questions about paying rent in May and leasing activity remains slow

Some businesses are trying to find an opportunity to get into the market because vacancy has been so tight

New industrial development is continuing without interruption to date

Small-bay leasing and sales have been relatively quiet

Investors and users are still looking to buy industrial properties with land listings remaining active

While sale deals continue being pushed into the future, they are often well subscribed with multiple bidders

Small-bay tenants and owners continue to suffer the most with many deals on hold or cancelled; vacancy likely to rise, but will be mostly limited to small bay space

Industrial land requirements continue to be active

Questions/requests about rental abatement/deferral emerging in late April as many tenants who made rent in April see May as more challenging

New deal activity remains slow with activity mainly focused on renewals

Companies trying to conserve cash and putting less cash in deals is triggering renegotiations of deal terms

Overall activity has picked up since mid-April and appears to be getting busier by the week
Retail market observations
First Vancouver retailer officially put out of business by COVID-19 is Semperviva, a 25-year-old chain of yoga studios; four locations closed in Vancouver; rental rate increases in at least 2 locations effective Jan. 1, combined with a slow February and virtually no business in March with no likely relief in April or May; no number of job losses provided

BC Restaurant and Food Services Association president Ian Tostenson says that at least 15% of restaurants will likely be put out of business by COVID-19; normally 6% of restaurants go out of business in a given year in B.C., he expects that to triple in 2020

Second Vancouver retailer closure due to COVID-19: Steve Nash Fitness World shutters 26 locations; terminates all employees; does not plan to reopen and declares bankruptcy and seeks creditor protection owing $35 million

Restaurants Canada estimates B.C. establishments will lose $2.9 billion over the next three months as the industry deal with closures, social-distancing and operational changes. The industry organization anticipates between 70,000 and 100,000 jobs will be lost in the months ahead

121,500 people have lost their jobs in the B.C. food service sector: survey

Many tenants are requesting rent deferment/abatement, delayed possession/openings and extending fixturing periods

Landlords are receiving rent deferment/abatement requests from tenants big and small, corporate stores and mom and pop operations, up to publicly traded entities; all asking for a minimum of 60 to 90 days rent deferment

Many landlords are indicating openness to defer rents, in some cases, even offer rent abatement, but there has been very little certainty

Retail landlords are prepared to work with retailers to a degree, but there is too much uncertainty and they need to see financials and understand how sales have been impacted. Once they see that and get an understanding of how this could turn out, they come to the table and come up with a resolution that is typically some form of rent deferment. Landlords are hoping there is a way to recoup those deferred payments

May 2020 is a much bigger concern than April 2020 in terms of rent; 50% to 80% paid some amount of rent in April; come May that number could fall drastically after feeling a full month of the impact of COVID-19. Most retailers operated into third week of March before they saw significant change. May and June will likely be much worse than April was. Landlords recognize that

Small retailers are facing the worst of it because landlords are having a challenging time differentiating who needs deferment or abatement

Landlords are focusing on groups who come to the table and acknowledge they need help but also landlords want to be confident that groups they are giving consideration to are going to be there to pay them back

Essential retailers like such as grocery and drug stores are faring very well with same store sales up year-over-year; retailers who had digital ordering/pickup/takeout systems in place and third-party delivery sorted are able to lean on that

Fashion and full-service restaurants hardest hit

Turnover dates are emerging as an issue. Landlords are ready to turn over space to tenants, but tenants can't take and don't want to take the space due to legitimate reasons such as not receiving their permits or they don't have their equipment. Landlords are adding in extra fixturing periods, or rent commencement gets delayed, but landlords want the unit occupied. In other circumstances, landlords have indicated the operator can open and pay rent on a percentage deal until back at full operation
Project management observations
When landlords consider rental deferment/abatement; they are asking the following 1) checked their business insurance for insurance coverage, 2) applied for government programs such as wage subsidies and commercial tax relief

Distressed properties will start to emerge; many smaller landlords were too leveraged and banks will call their loans

Vancouver and Toronto could lead Canadian recovery because of tech and film industries

There will be no CapEx in 2020 with cut backs on maintenance and renovations impacting contractors

Table-service restaurants will take a long time to recover; some can shift to prepackaged meals, delivery and take out and get rid of the dining room altogether

Multi-Residential market observations

B.C. announces moratorium on residential evictions and rental hikes on March 25th and announces a plan (BC-Temporary Rental Supplement) to provide renters with up to $500 per month paid direct to landlords

21-storey rental tower in downtown Vancouver's West End sold for $52 million

Metro Vancouver's multi-family rental apartment market should ride out the COVID-19 crisis better than most of the commercial real estate industry

Multi-family assets remain the most popular with investors followed by industrial; office is behind both and retail remains unknown

Overall deal volume has slowed; hard to generate offers when buyers can't get into units or buildings

Multi-family sales activity has slowed, but deals still happening

Residential rental collection was high in April but will likely dip in May; B.C. government stepped up with BC-TRS; investors lining up for opportunistic deals, but there may not be a lot of multi-family deals to be had

Some opportunistic tenants taking advantage and not paying rent

New rental buildings with premium rents may be having more issues with rental delinquency and vacancy


Investment market observations
President of B.C. Hotel Association says B.C. has approximately 60,000 employees working in more than 700 hotels and estimates that two-thirds of those people will be laid off. That number of employees only represents the hotel staff and not those working in the adjoining restaurants and pubs, which could also be affected by job losses. 30 hotels have already closed and a further 500 to 600 could be shut by the end of the month

COVID-19 crisis has grounded Vancouver's high-flying hotel industry, dropping what were the highest occupancy rates in the country to single-digit levels for the first time: report

Investment sales are almost at a standstill for assets greater than $10 to $15 million; a lot of wait-and-see, lots of requests for extensions, longer periods of due diligence

Activity for assets under $15 million remains strong as buyers take advantage of low cost of capital; sales that had already started are either moving forward albeit with extensions or pauses

Owner-occupiers divesting of assets to invest in business as institutions and REITs continue to try and underwrite assets in this new environment, but not making offers

Lenders are either on the sidelines for deals right now, taking extensions, or walking away

Everyone is on the sidelines monitoring the market; nobody is ready to make any moves until they get better understanding of where rents are going, how much rent is being paid and what interest rates will look like

Multi-family and industrial remain favoured as well as office but no offers on office buildings are expected soon

Lots of capital available but investors are taking their time at the moment and looking for that elusive distressed asset situation

Distressed land sales will start to emerge as second-tier and third-tier borrowers are not getting refinanced

There is lots of debt coming up that will not get renewed and will likely force asset sales

Capital market activity remains slow with virtually all deals paused; some pitches being worked on but no new deals are being initiated; some activity in secondary markets, as well as for land assemblies

Some developers are starting to look for distressed properties, particularly retail properties with heavy exposure, developers offering to buy up share of property to help capitalize the owners who may be struggling with no rents/heightened vacancy
Avison Young COVID-19 Resource Centre:
https://avison-young.foleon.com/COVID-19-updates/resource-centre/research-update/
The spread of COVID-19 and the containment policies being introduced are changing rapidly. While information in the briefing notes is current as of the date written, the views expressed herein are subject to change and may not reflect the latest opinion of Avison Young. Like all of you, Avison Young relies on government and related sources for information on the COVID-19 outbreak. We have provided links to some of these sources, which provide regularly updated information on the COVID-19 outbreak. The content provided herein is not intended as investment, tax, financial or legal advice and should not be relied on as such.