COVID-19 impacts on Greater Vancouver Area commercial real estate market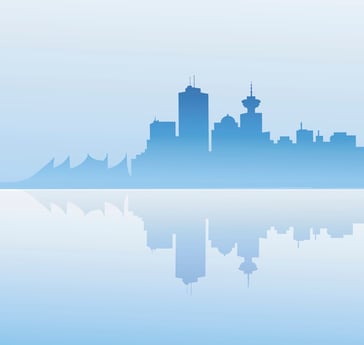 6 May 2020
COVID-19 impacts on Greater Vancouver Area commercial real estate market
As this unprecedented situation continues to rapidly evolve, Avison Young's briefing notes are intended to provide an up-to-date assessment of the impact on the commercial real estate market.
Period covered: April 22nd to April 29th 2020
General trends, news and market observations
The Province of British Columbia declared a State of Emergency on March 18th, 2020; on April 15th, the B.C. government extended the State of Emergency by two additional weeks; on April 28th, the B.C. government extended the State of Emergency by a further two weeks

B.C. premier plans to announce reopening details the week of May 4th

B.C. government has provided more details on how the Canada Emergency Commercial Rent Assistance (CECRA) program – announced April 24th by Canadian Prime Minister Justin Trudeau – will work locally. The program initially indicated the federal government will cover 50% of the rent with qualified landlords and tenants each picking up 25% of the remaining rent. A failure to provide enough details about the program has led to widespread confusion and numerous questions across Canada. (See more details related to the CECRA program in the Property Management and Retail sections of this summary.)

The federal COVID-19 commercial rent-relief program will help a lot of small businesses but leaves cracks some firms will fall through and is too reliant on the co-operation of landlords, according to Metro Vancouver business owners and industry groups

Payment of residential and commercial property taxes has been pushed back by more than two months by the City of Vancouver to help homeowners and businesses during the COVID-19 pandemic

Vancouver mayor and council to take 10% salary reduction

While the provincial government has yet to provide any estimates, a new analysis by RBC Economics currently tracks B.C.'s deficit this fiscal year at $5 billion, with a total revenue decline of 6% – about $3 billion. The provincial budget in February 2020 had projected a $227-million surplus

Metro Vancouver mayors pushing for federal funding for B.C. cities and public transit

TransLink's revenue problem will continue into 2021, with shortfalls of up to $885 million

TransLink's latest ridership figures show new lows

Vancouver Mayor Kennedy Stewart looking at film, tech industry to restart Vancouver's economy

Smaller crews, higher costs face post-pandemic film industry

Thousands of tree planters in B.C. will be screened for COVID-19 under new rules issued by B.C.'s provincial health officer as they prepare to travel to remote communities to start their work. The orders and guidelines cover the agriculture, aquaculture, forestry and resource industries, and set out prevention, control and inspection protocols for workers and their employers

B.C. municipal officials, civic politicians and members of the legislature continue to discuss what returning to some semblance of normalcy looks like in government

Metro Vancouverites favour government help for smaller B.C. tourism, service companies during pandemic
Office market observations
Many office tenants and investors are suggesting that values have come off but there have been no reference points (sale/lease comps) to suggest that has happened yet

Decision-making abilities of landlords and tenants continues to be restricted with turnaround times still much longer than previous, but tenants appear to be starting to make decisions with the tide of inaction beginning to turn

Some developers are wanting to initiate marketing projects/properties more actively

Co-working may be more resilient than initially thought; the workspaces will no longer be as dense as before, but the flexibility of term has been increasingly attractive

Renewals continue and some small lease deals have proceeded but they have flexible commencement dates

Small sublease spaces continue to come back to the market, but so far few, if any, spaces have actually been subleased although many ask if the space is for sublease because of COVID-19; some sublease options coming back are not being marketed yet because touring the space is not possible; the marketing of these spaces is likely to kick off once people can go back to the office

Tenant and landlord questions abound regarding the federal government's proposed commercial rent assistance program, which has created a lot of issues in the market due to a lack of details
Industrial market observations
Vancouver International Airport announced that it is laying off staff and has begun the process of offering voluntary departure packages to all of its 500 employees, who work in areas such as airport operations, finance, engineering, human resources, and administration

YVR airport will trim 30% of workforce with suppressed travel in 2020: union

B.C. government defers stumpage fees for forest sector

More conversations around strategies to dealing with back to the workplace

Metro Vancouver industrial lease and sale activity is starting to pick up even though things are still moving slowly

Some landlords are considering how to deal with primarily small industrial tenants who may be unable to pay rent May 1st as more defaults are expected than in April

Select office users looking at leasing industrial space with plans to build out office space inside because industrial lease rates are cheaper than office

Industrial lease renewals proceeding along with active land listings with some interest in small-bay industrial strata emerging as well

Inquiries on industrial listings are starting to increase as is tour activity

Real estate departments of larger tenants want to proceed but are being held up by finance committees

Mostly smaller industrial spaces for sublease starting to come back to market, although a 25,000-sf space, the largest known to date, has emerged

Companies based in Eastern Canada appear to be behind B.C.-based companies in terms of readiness to move forward on real estate deals

It had been increasingly difficult to find owners of industrial assets willing to sell, but COVID-19 could prove to be a trigger for some owners to sell as it marks a likely stabilization in prices at least in the short to mid term

Rent deferrals have not been widely granted to industrial tenants to date, but some smaller industrial tenants have received them; no abatements are known to have been provided to industrial tenants

Leasing/sale opportunities are most likely to emerge from landlords with portfolios of small-bay industrial units
Retail market observations
Vancouver city councilor has proposed removing red tape for restaurant patios

B.C. restaurants could be allowed to open their dining rooms as early as May, although the provincial government has made clear that any loosened restrictions will come from the provincial health officer

B.C. will look to restaurants to innovate when it comes to reopening dining room service

Food trucks are now being set up at multiple commercial truck stops in B.C. to support truckers

Vancouver Farmers Markets released its 2020 summer season update, and six of the markets will be opening as essential services. The Riley Park, Trout Lake, Kitsilano, the West End, Mount Pleasant, and the Main St. Station Farmers Markets will be opening between May 2nd and June 3rd

London Drugs is offering up shelf space to small businesses in Western Canada impacted by COVID-19

Chocolate Arts has closed its doors after nearly three decades of business

Retailers in B.C. face major changes to the shopping experience they offer when fashion boutiques reopen after the COVID-19 pandemic eases

CECRA has caused disruption and frustration for both retail landlords and tenants because of the lack of clarity in how it will function and whether landlords will be motivated to make this application versus dealing with more deferment schedules like they had been until this point

Where there is frustration is that some tenants that have either negotiated some form of rent deferment or were in the process of getting sign off on some form of rent deferment are now asking why they are agreeing to three months of deferment when they can get 75% of rent abated. As a result, tenants are now hesitating to agree to deferment

Landlords are looking at the initial information to determine if or how they qualify for the CECRA; one qualification is they need have to have a mortgage because any funding that comes from the federal government doesn't get disbursed directly to the landlords

The mortgage qualification poses issues for how larger institutional landlords' ownership is structured; there are multiple owners with multiple investors that all have their own financing in place; so how does an application get completed and qualify in that scenario?

The CECRA appears to apply to basic rent, not gross rent

From a landlords' perspective, are they more motivated to deal with a deferment and feel more confident that they are going to get that money back or go the route of making this application and forego the ability to go after their tenants for rent and rely on the federal government to pay?

From tenants' perspective, a lot of corporate owners and even franchise groups are concerned that the requirement of a 70% reduction in revenue on account of COVID-19 may motivate some operators or franchisees, who are currently operating at a significant discount, to stop operating altogether in order to achieve a 70% decline. Franchisors are trying to encourage operators to open and find creative ways to drive revenues during this time, but does the CECRA motivate franchisees against doing that?

If a landlord decides not to apply to CECRA, which is at their discretion, any of their tenants that have losses of more than 70% are not eligible

The announcement of CECRA has disrupted deferment agreements made between March and the end of April for many retailers

May rent from retailers is going to be more impacted than April after a full month of lockdown; there will be less and less rent paid the longer the lockdown continues

Restaurants will likely be reopened in B.C. to some extent by the end of May but with new and strict measures in terms of operations and capacity; a stated percentage of what existing occupancy permits allow will likely be used to establish how many customers will be allowed in an establishment. But for how long and by how much are restaurants limited, are the next big questions

There is a glimmer of optimism that we are now in the next phase, which is reopening the economy, but there is still a lot of uncertainty for everyone on what that looks like and how long that will take. Some sophisticated groups using modelling and analysis from other countries indicate that there could be a somewhat return to normalcy by the end of 2020. A majority of businesses would be operating but with different enhanced cleaning requirements that will likely persist in perpetuity, but limits on occupancy and hours of operations would be largely removed. However, the economic impact on people's disposable income is something that is going to linger on much longer than the lockdown or limitations on operations
Property Management observations
The proposed Canada Emergency Commercial Rent Assistance (CECRA) program, which would lower rent by 75% for small businesses that have been affected by COVID-19, has caused substantial confusion for landlords and tenants

CECRA is optional for landlords to participate in. Some tenants may not understand that there is still a requirement for the landlord to abate 25% of the rent but abatement hasn't been a part of the equation to date. For the most part, most landlords have been willing to defer rent with payment over a period of time not abate rent

Another problem is the program requires the landlord(s) to have a mortgage as the government's 50% contribution goes to the holder of the mortgage, not the landlords. Commercial properties without a mortgage don't qualify and that means tenants in those buildings can't access the program

Tenants are also required to demonstrate a COVID-related decline in revenue of 70% to qualify for CECRA by providing their financials, which many tenants have been unwilling to provide to landlords to date during rent deferment/abatement negotiations. It is also unclear how tenants calculate the 70% decline

For tenants willing to pay some or all of their rent, most landlords are willing to help as they are not only providing the space but maintaining service levels. Mortgage, taxes, HVAC and utilities continue to be paid as do increased security and janitorial costs

Vancouver will likely not be impacted as badly as other cities with the economy expected to bounce back better than most thanks to its diversified economy with key drivers such as tech, film and the port combined with a very entrepreneurial mindset
Multi-Residential market observations
While tenants struggle to pay their rent with limited relief from government, small landlords who rely on rental income to cover their own mortgage payments may also find themselves in a financial bind

Activity for multi-residential assets remains steady as the market is still willing to do deals

Pitches and valuations for multi-residential assets continue as pricing has so far remained largely consistent with previous transactions

Investors are looking for discounts on multi-residential properties, but they have not yet appeared
Investment market observations
Owners are starting to show more of a willingness to discuss a more realistic value of what their property is going to be worth in the future

Rent collection on May 1st is a concern among all asset class owners with concerns that the amount of rent paid in May will be substantially less than April, especially owners with large exposure to retail

Current valuation metrics are no different from how values were determined previously other than that fact that the value range will be larger range

U.S. investors who had been becoming more interested in Vancouver are now looking back at the U.S. where there are more distressed assets

Canadian institutions may still have some interest in acquiring industrial assets, but the acquisition of other asset classes is unlikely to occur until later in the back half of 2020

Major speculative office developments in Canada by large institutional owners will likely been shelved for the time being due to a combination of uncertainty around demand and losses related to the battered performance of their retail portfolios

Small investment deals – less than $15M – continue to attract offers

Small retail sales – less than $10M – are transacting but require substantial concessions to get the deal done including but not limited to vendor financing, a long closing, price reductions and rental guarantees

Hotels remain an asset that people are seeking to acquire in Vancouver
Avison Young COVID-19 Resource Centre:
https://avison-young.foleon.com/COVID-19-updates/resource-centre/research-update/
The spread of COVID-19 and the containment policies being introduced are changing rapidly. While information in the briefing notes is current as of the date written, the views expressed herein are subject to change and may not reflect the latest opinion of Avison Young. Like all of you, Avison Young relies on government and related sources for information on the COVID-19 outbreak. We have provided links to some of these sources, which provide regularly updated information on the COVID-19 outbreak. The content provided herein is not intended as investment, tax, financial or legal advice and should not be relied on as such.