COVID-19 impacts on Greater Vancouver Area commercial real estate market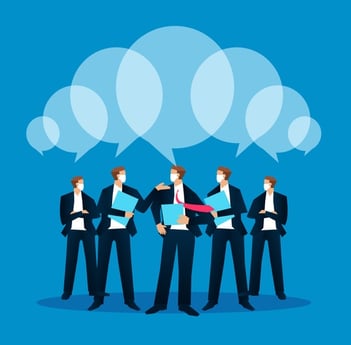 21 May 2020
COVID-19 impacts on Greater Vancouver Area commercial real estate market
As this unprecedented situation continues to rapidly evolve, Avison Young's briefing notes are intended to provide an up-to-date assessment of the impact on the commercial real estate market.
Period covered: May 9th to May 16th 2020
General trends, news and market observations
B.C. extends State of Emergency for an additional two weeks (the fourth time) to end of May with B.C. Premier John Horgan indicating that it will continue for the "foreseeable future"

B.C. Provincial Health Officer Dr. Bonnie Henry expects Phase 2 of the B.C. restart plan to go ahead next week, despite people flocking to local beaches this past weekend with record heat

B.C. government's plan to restart businesses May 19th after two-month clampdown is sensible and reasonable, says one of B.C.'s top business groups

British Columbians supportive of provincial government's plan to slowly reopen businesses, elective surgeries, and parks, according to new poll

Nearly 80% of B.C. residents support plan to gradually reopen the economy: survey

B.C. lost 396,500 jobs since February, according to Statistics Canada

Metro Vancouver's economy forecast to shrink 3% this year; a Conference Board of Canada study forecasts real GDP will fall 6.9% in the second quarter before rebounding 2.6% in the third quarter

TransLink cancels service cuts to public transit planned for May 18th that would have coincided with the province's first stage of restarting closed businesses and services

Prime Minister Justin Trudeau has indicated the federal government is looking to provincial and municipal governments to bail out public transit services impacted by COVID-19

Vancouver International Airport's latest statistics show a 48% year-over-year decline in passenger volumes for March 2020; there were 1.1 million passengers – down from 2.13 million during the same month in 2019

Vancouver International Airport proceeded with issuing layoff notices May 11th after initially offering voluntary departure packages to all employees; the airport will lay off 25% of its approximate 550-person workforce, including management and unionized employees in airport operations, finance, engineering, human resources, and administration; the airport is forecasting between eight and 15 million passengers per year for the next three years; passenger traffic was a record 26.4 million passengers in 2019

BC Ferries urging passengers to avoid non-essential travel on Victoria Day weekend

While the federal government suspended Canada's cruise ship season until July 1st, B.C. health officials said that cruise ships would not be welcome in B.C. in July after the federal Vancouver-Fraser Port Authority indicated that the cruise season could start in July; the province indicated that while cruise ships may be permitted to refuel/restock provisions, passengers would not be permitted to disembark. According to the Vancouver Sun, "There are 28 cruise lines that sail from Canada Place terminal and some continue to offer Alaskan cruises, including Disney Cruise Lines, which still has seven Vancouver-Alaska trips on offer from July 6th through August 31st. Royal Caribbean also indicated that it would resume operations for the majority of its fleet on June 12th and after July 1st for Canadian ports. But Holland American Line and Princess Cruises last week cancelled all Alaskan cruises for the rest of the 2020 season. Before that decision, Princess Cruises had been advertising Alaska cruises from Vancouver in September and October. Carnival Cruises also confirmed it had cancelled Alaska sailings for this year"

BC Hydro sees significant drop in electricity demand during pandemic

Indefinite timeline on large gatherings 'catastrophic' for B.C.'s convention sector
Office market observations
Downtown office sublease opportunities continue to increase in frequency and size, including the recent emergence of a handful of downtown office options between 28,000 sf and 52,000 sf; smaller sublease options continue emerging in other submarkets

Leasing activity is picking up with more inquiries on listings and the resumption of tours

Municipal permitting delays hampering occupancy of office spaces

Renewal activity remains active but still very limited number of new requirements

Despite an increase in sublease opportunities, some groups still holding back sublease space until it can be toured

Renewed optimism to get back to work spreading among tenants and landlords

A small office development in downtown Vancouver that had been proceeding on spec will now require a prelease commitment to start construction

A strata office development on the North Shore has been shelved; the project had been for sale for at least 18 months and had never gotten much traction

Industrial market observations

Industrial leasing and sales activity continue to increase, particularly in the past two weeks

More activity on existing listings with some smaller spaces coming back to the market as demand for smaller units is picking up; sublease opportunities are becoming more prevalent

Industrial vacancy is not expected to increase by much as many industrial tenants have weathered the storm to date and may not be as bad off as initially thought; those smaller spaces that do come back are attracting interest from other tenants/investors

Industrial land listings remain active with no discount in pricing

Industrial rental rates continue to hold up at pre-COVID-19 levels; there have been no rental rate discounts for renewals concluded since the emergence of COVID-19;

New requirements starting to emerge with strong initial responses to new listings, but few offers yet; however, touring activity is growing which may lead to more offers

Strata industrial units remaining popular with owner-users and investors

Buyers are showing interest to learn about opportunities to acquire properties, but still slow to make offers

More tenants asking about how to sublease some of their space

While some substantial segments of Metro Vancouver's industrial market are holding up and industrial seems to be the most resilient asset class, not all operators are doing well and some still face challenges and will need assistance from government/landlords to emerge from this
Retail market observations
Historic B.C.-based department store chain, Army and Navy, closing permanently after 101 years of operation

Vancouver councillors look to reimagine use of streets, sidewalks during pandemic and beyond

Vancouver city council approves expediting flexible restaurant patios

City of North Vancouver advocates for increased flexibility in outdoor dining

Robson Street storefront boarding coming down

Vancouver's The Holy Crab permanently closing May 16th

JJ Bean opens select locations around Vancouver this week

Pandemic accelerates department stores' omnichannel uptake

Guidelines for reopening B.C. restaurants, hair salons coming soon

Yoga studios, gyms, fitness centres waiting for reopening guidelines

May was a challenging month with regard to retail rent collection

Many landlords still dealing with ongoing negotiations, especially on longer term deferments/abatements from some anchor tenants who have been taking a more aggressive approach and asking for rent deferment/abatement for periods up to six months, which is leading to more difficult negotiations

Some landlords are being very accommodating while others are being much less accommodating or nonresponsive to requests altogether

Landlords are taking a different approach to anchor retail tenants versus how they deal with smaller CRU/QSR service-oriented retail uses. Most landlords have come to agreements with small tenants on 60- to 90-day rent deferments. Many landlords are still dealing with larger tenants and realizing that perhaps 60- or 90-day deferments are not enough and that further deferments will be needed or they need to start entertaining requests for altered rent structures on a longer-term basis

Tenants that did receive 60- to 90-day deferments are now looking towards what does the next six to 12 months look like with a wide range of opinions on that topic from tenants and landlords alike; however, a clear consensus is emerging that the impacts from COVID-19 are going to carry on until 2021 at least in terms of sales and revenue due to social distancing measures and occupancy limitations

B.C.'s reopening plan helped get people out of their homes, many of whom had already started to get more comfortable with the current circumstances in the past two weeks, which is an encouraging sign as the economy starts to reopen and these businesses need customers. It is easy to say go back to eating in restaurants, but that's very different from when people will actually feel comfortable doing so

Some retail landlords appear to be coming around to the CECRA program despite an ongoing lack of details after being initially resistant to the program. There has been a change in tone in the past two weeks from landlords who are now being more proactive about their willingness to make the application and try to qualify despite not knowing all the requirements

Landlords were feeling pressure to apply due in part from tenants demanding and expecting landlords to participate in these programs despite not yet knowing the full details

Conversations are starting to happen about what happens after the initial 60- to 90-day deferral periods and how lease deals are structured going forward based on many retailers operating at a limited capacity for the foreseeable future. This next phase is going to take much longer to sort out as landlords are still taking a wait-and-see approach before they talk about rent reductions from the next six to 12 months or a switch to a percentage rent structure

These conversations are further complicated by the different rules and timelines present in each province and makes landlords with properties across Canada approach tenants in each province differently

Landlords based in eastern Canada appear to be about two weeks behind those in the west
Property Management observations
May rent collection was stronger than initially anticipated but still a lot of tenants seeking rent relief. Some tenants paid 25% of rent on the expectation that the landlords are participating in the CECRA program despite no indication that the landlord would participate in the program, which is still lacking many details

Some smaller and less sophisticated landlords are coming around to participating in the CECRA in order to receive some amount of rent from tenants they may have had a long-standing relationship with in order to maintain and respect that relationship

Preparing buildings for coming return to workplace has been the primary focus of property management, including hiring more janitorial staff, securing PPE equipment, upgrading filtration systems and communicating with tenants; how buildings are maintained has changed forever

More optimism from tenants who are excited to get back to work and reopen their business

Some tenants are having trouble getting organized to come back due to the complex nature of the requirements and the need to take it seriously because of potentially fatal repercussions

Tenants will need to understand that new costs related to health and safety in their buildings will be higher and a part of doing business moving forward

Calls to restart lease renewal negotiations have commenced after weeks, if not months, of silence; some landlords' perspectives have shifted in light of the impact of COVID-19 and if first offers/counter offers are reasonable then a deal is more likely to get done as landlords often prefer to keep tenants and assist in helping stabilize the business on a go-forward basis

Being fair and equitable will help keep good tenants and build stronger relationships

Some municipal property tax statements might start arriving that include some of the initial provincial tax cuts starting to come through to provide relief to businesses and tenants want to see that those savings are being passed on, but they are not likely going to see it change on the bottom line because of higher costs for cleaning and other related items
Investment market observations
More people are becoming active in terms of calling and discussing deals and people want to start doing more business

A new listing with realistic pricing expectations attracted a strong response and even generated an offer

People are starting to get back to work and are writing offers and thinking about touring properties again for the first time in two months and they will hopefully build on that and start working back towards a sense of normalcy

For development sites that have a fair amount of certainty to them – don't need municipal rezoning and are under $15 million – there are quite a few developers out there buying properties to build rental apartment buildings

Larger investment deals are still on pause with little to no movement by institutions

New Vancouver office building listing in excess of $50 million likely to emerge in coming weeks

Valuations for larger office assets remain difficult to finalize and typically utilize larger ranges than what would've been provided previously with a bias towards a slightly higher cap rate that is still comparatively low to what can be found in other markets; no bargains have emerged yet
Avison Young COVID-19 Resource Centre:
https://avison-young.foleon.com/COVID-19-updates/resource-centre/research-update/
The spread of COVID-19 and the containment policies being introduced are changing rapidly. While information in the briefing notes is current as of the date written, the views expressed herein are subject to change and may not reflect the latest opinion of Avison Young. Like all of you, Avison Young relies on government and related sources for information on the COVID-19 outbreak. We have provided links to some of these sources, which provide regularly updated information on the COVID-19 outbreak. The content provided herein is not intended as investment, tax, financial or legal advice and should not be relied on as such.