Sightlines - Canada
ESG factors critical to responding to social movements and the pandemic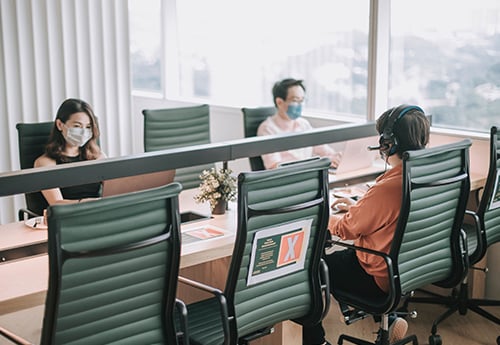 juin 29, 2020
It's hard to imagine a moment in time better demonstrating the merits and urgency of improving and reframing commitments to Environmental, Social and Governance (ESG) and Wellness.
Progress was evident of a growing consensus for collective action to fight climate change, rising from Greta Thunberg's school strikes last year. On December 13, 2019, the European Commission adopted an EU Green Deal, accelerating decarbonization targets set out in the Paris Climate Accord. Plans were set in motion for announcements to follow quickly in the UK and Canada. Coming into the new year, we were met by a global pandemic, followed by a swift economic downturn, revealing how ill prepared and unpracticed even the most developed countries are at collective action, shielding the vulnerable and changing our behaviors.
Now global demonstrations against racial injustices remind us again for the need to assess and address what it means to cultivate healthy, equitable, inclusive and just societies in our workplaces and communities.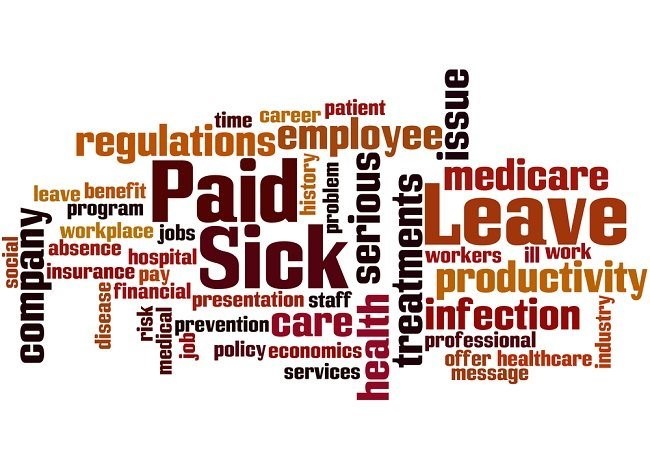 Examples of some of the topics and issues inherent in Social considerations within an ESG framework.
We find ourselves recognizing that many of the most essential jobs are among the most precarious – often with inadequate benefits, living wages or social safety nets. Supermarket workers and nurses in many places received wage hikes and new paid sick leave policies. In cities around the world, evening cheers were offered for front-line workers. Globally skies cleared and animals returned as we sharply cut back on greenhouse gas emissions. In Asia, where the median age is 32, mountain ranges long choked in smog presented themselves for the first time to an entire generation. We should take some time to reflect on why these small mercies seemed less important before.
One question every business should be asking: how can the work we do contribute to tackling some of our greatest challenges?
Our own company recently redoubled its commitment to building and operating healthy buildings and communities. Elsewhere, when PPE equipment ran in short supply, private companies donated theirs; distilleries retooled to produce hand sanitizer; and everywhere many businesses asked – how can we help? Many younger people volunteered their time to run errands for the elderly and bring meals to front-line workers. We've learned important lessons in responsible procurement, and the downside of global supply chains built on just-in-time delivery. Now a mental health crisis is emerging as front-line workers reflect on the trauma they witnessed and supplemental support for businesses runs its course. As frustrations mount over economic, social and healthcare inequalities it's time to ask: what do we want to start doing differently?
There is increasing awareness that ESG factors are connected to a company's long-term performance.
The private sector should take a close look at how ESG becomes an imbedded part of strategy as the investment community increasingly believes it helps drive the things they care about: share, profitability and growth. A Bank of America study estimates that the amount invested in ESG funds could rise by $15 - 20 trillion globally over the next two decades. And among U.S. companies on the S&P 500 index, those that scored in the top fifth of ESG rankings outperformed their counterparts in the bottom fifth by at least three percentage points every year for the past five years.
How does ESG show up in a business?
At Avison Young, we have long cultivated a culture of partnership – with our clients, our employees and our communities. Our Global Citizenship commitments include reducing and reporting our carbon, water and waste footprint. Earlier this year, we committed to higher ambitions, including for some locations, committing to the Net Zero Carbon Challenge. Our Annual dAY of Giving supports locally-relevant causes like food banks and tree-planting initiatives, and this year will be dedicated to supporting organizations standing up for racial justice. Our wellness, diversity, training and mentorship programs; corporate code of ethics, cyber-systems and financial protocols have led to our being recognized at the Platinum level of Canada's Best Managed Companies. But we know there is still work to do and we are taking a fresh look. We are determined to do our part to deliver a healthier, more inclusive, just and equitable society. We invite you to join us.
For more information, contact Amy Erixon, Principal, Global Investment Management and Jon Gibson, Director, Research and Sustainability.
The spread of COVID-19 and the containment policies being introduced are changing rapidly. While information included is current as of the date written, the views expressed herein are subject to change and may not reflect the latest opinion of Avison Young. Like all of you, Avison Young relies on government and related sources for information on the COVID-19 outbreak. We have provided links to some of these sources, which provide regularly updated information on the COVID-19 outbreak. The content provided herein is not intended as investment, tax, financial or legal advice and should not be relied on as such.