Edmonton Industrial Report Q1 2022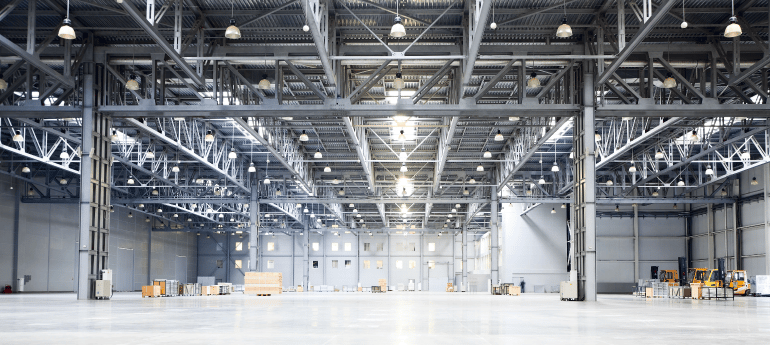 April 13, 2022
Regardless of the submarket, the total amount of available industrial product in the greater Edmonton area is shrinking as demand for space continues to grow.
Throughout Q1 2022, the Edmonton industrial market experienced a continued contraction of the overall vacancy rate as the total amount of available product was reduced while demand continued to increase. Specifically, there is currently an appetite for larger spaces with sizes of approximately 30,000 sf and up, both for large bays and freestanding buildings. For the past couple quarters this trend has been growing and is a complete reversal of the 2019 industrial market when the biggest impact on the market was a lack of demand. Small bay buildings have been struggling more than the larger formats, as the usual occupiers of those locations tend to be smaller, local companies who themselves have felt the impact of the pandemic. However, it does seem even that category of product is seeing increased interest as groups currently have more freedom to operate their businesses with reduced health restrictions along with having more confidence in the market itself.
This current situation isn't entirely unique to Edmonton, as other major markets such as Toronto and Vancouver continue to experience sub 1.0% vacancy rates. The difference with Edmonton's situation is that there is a relative abundance of land helping to usher in a development boom. We do anticipate some resistance to "overbuilding" as construction has been kept in check with continued supply chain issues, global economic events, employment challenges, and overall increased cost of materials. Still, it is clear that there is very real interest in industrial product within the greater Edmonton area and we project vacancy rates to continue to compress throughout the year, particularly as more eyes turn toward Alberta as an alternate location to set up shop and take advantage of more beneficial deals.