null - Commercial Real Estate News Releases | Avison Young Canada - Canada
Commercial real estate news releases from Avison Young Canada
Quarterly and topical research insights to help your business gain competitive edge in commercial real estate.
Avison Young partners with tech accelerator, OneEleven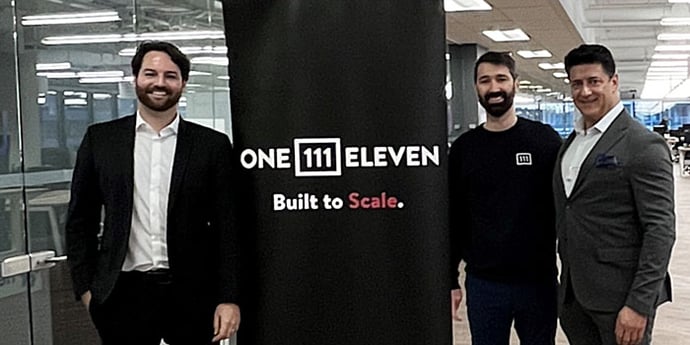 March 7, 2023
As OneEleven's preferred commercial realtor, Avison Young will help start-ups with their leasing and occupier solutions
Toronto, ON
– Avison Young is pleased to announce a partnership as the preferred commercial real estate advisor for Toronto-based OneEleven, Canada's premier community of venture-backed tech companies.
Through OneEleven's partnership program, Avison Young will meet with their member companies to gain insights into the growing technology landscape, while also offering expertise and support in their leasing and occupier journeys beyond OneEleven.
"OneEleven offers a state-of-the-art first home for these incredible businesses that are just getting under way says Allen Grinberg, Principal, Occupier Solutions, Avison Young. "We want to equip businesses with the best information to help them make the most strategic business and real-estate decisions when it comes to expanding and growing into national and then global tech champions,and negotiating leases that suit their needs."
Avison Young's Allen Grinberg and Graham Booth will liaise with businesses at OneEleven. As trusted market experts, they offer industry knowledge, tailored solutions, and have access to Avison Young's broader team of experts around the world to help companies scale up their operations. With over 30 years of combined commercial real estate experience, they are dedicated to prioritizing clients' best interests.
Because of their shared commitment to advancing technology, Avison Young is particularly passionate about its partnership with OneEleven. As a global, technology-driven real estate advisory firm, Avison Young is focused on the real estate experience of the future, using intelligence platforms and real-time data that yield insights and advantages. Offering its professionals superior tech solutions is a key differentiator, and is essential to the firm's mandate to exceed client expectations.
About Avison Young
Avison Young creates real economic, social and environmental value as a global real estate advisor, powered by people. As a private company, our clients collaborate with an empowered partner who is invested in their success. Our integrated talent realizes the full potential of real estate by using global intelligence platforms that provide clients with insights and advantage. Together, we can create healthy, productive workplaces for employees, cities that are centers for prosperity for their citizens, and built spaces and places that create a net benefit to the economy, the environment and the community.

Avison Young is a 2022 winner of the Canada's Best Managed Companies Platinum Club designation, having retained its Best Managed designation for 11 consecutive years.
www.avisonyoung.com
About OneEleven
OneEleven, led by the Ontario Centre of Innovation (OCI), is a highly curated community where tech startups become scaleups. We focus on helping post-seed companies get the most out of their talent by providing bespoke programming to ensure that emerging team leaders and people managers are growing and learning as fast as their companies are scaling. Our mission is to enable Canada's leading high-growth scaleups to relentlessly focus on value creation and business growth by helping nurture and develop their growing leaders. Our vision is to bring together Canada's best technology entrepreneurs to provide them with the resources they need to build globally competitive companies.
www.oneeleven.com
Follow OneEleven
Twitter
│
LinkedIn
│
Instagram
Follow Avison Young
Twitter (News)
│
Twitter (Deals)
│
Blog
│
LinkedIn
│
YouTube
│
Instagram
For more information:
Andrea Zviedris
[email protected]
, Media Relations – North America:
+1 416.891.7416