Varcoe: 'Green shoots' of energy recovery could boost downtown revival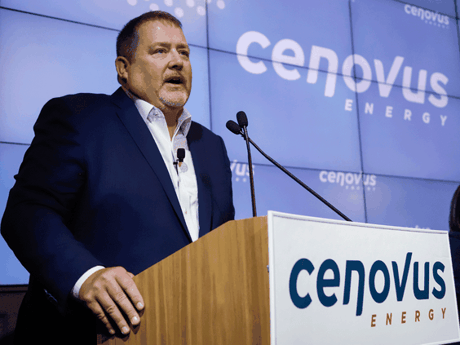 June 7, 2021
Alex Pourbaix, President and CEO of Cenovus Energy Inc. PHOTO BY JEFF MCINTOSH/THE CANADIAN PRESS/FILE
Varcoe: 'Green shoots' of energy recovery could boost downtown revival.
While there's a steady buzz around the energy transition that's now taking place, the city's downtown is going through its own painful transformation.
Having completed its takeover of Husky Energy, Calgary-based Cenovus Energy will look to consolidate corporate head-office staff at the company's home base in Brookfield Place in the city's downtown.
That means Husky's old head office in Western Canadian Place will likely be hitting the company's subleasing program says Cenovus CEO Alex Pourbaix.