Avison Young agrandit son équipe d'évaluation et de services-conseils au Canada, accélérant ainsi sa croissance dans les Amériques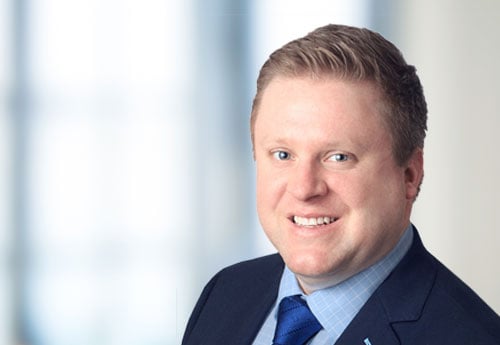 avril 21, 2021
Matthew McWatters dirigera les solutions clients pour les actifs immobiliers
Toronto, ON – Avison Young's expansion of integrated professional service offerings across the Americas continues as the firm today announced the appointment of Matthew McWatters to Principal, Executive Vice President & Canadian Leader, Valuation & Advisory Services.
"We are committed to offering holistic professional services that meet clients' evolving needs – and Matthew's valuation leadership will drive insightful discussions and solutions with clients about how real estate can be an important asset in their business strategies," says Sheila Botting, Principal and President, Professional Services, Americas. "We have tremendous opportunity across the North American marketplace to accelerate our expansion and build a distinct, high-service platform.
McWatters' appointment to Executive Vice President is a newly created role that builds upon his current mandate, having joined Avison Young in 2016 to provide valuation and advisory services to pension funds, financial institutions, and public and private sector clients across Canada. Growth in this area is a part of the firm's investment in technology, arming professionals with best-in-class data and reporting tools to deliver innovation and insights that meet clients' business goals. Matthew will be responsible for growing the national valuation platform through recruiting high performance professionals for key markets and asset classes.
"Sheila Botting brings unmatched passion, leadership and experience across the Americas and I'm excited to support her vision," said McWatters. "We have a diverse team across Canada and I'm looking forward to working with everyone to achieve goals, accelerate growth, build new relationships with clients, and make Avison Young a top destination for talent."
As McWatters begins his new role, Avison Young's Paul Stewart will transition to Senior Vice President, Valuation & Advisory Services. Based in Toronto, Stewart brings more than 30 years' industry experience and will continue to deliver best-in-class service and solutions for clients.
Avison Young creates really economic, social and environmental value as a global real estate advisor, powered by people. As a private company, our clients collaborate with an empowered partner who is invested in their success. Our integrated talent realizes the full potential of real estate by using global intelligence platforms that provide clients with insights and advantage. Together, we can create healthy, productive workplaces for employees, cities that are centers for prosperity for their citizens, and built spaces and places that create a net benefit to the economy, the environment and the community.
Avison Young is a 2020 winner of the Canada's Best Managed Companies Platinum Club designation, having retained its Best Managed designation for nine consecutive years.
Follow Avison Young
Twitter (News) │ Twitter (Deals) │ Blog │ LinkedIn │ YouTube │ Instagram
For more information:
Andrea Zviedris, Media Relations – Canada: +1 416.891.7416
Sheila Botting, Principal and President, Professional Services, Americas: +1 416.673.4059
Matthew McWatters, Principal, Executive Vice President & Canadian Leader, Valuation & Advisory Services: +1 416.356.0044