null - Commercial Real Estate News Releases | Avison Young Canada - Canada
Commercial real estate news releases from Avison Young Canada
Quarterly and topical research insights to help your business gain competitive edge in commercial real estate.
Ground Breaking Ceremony at 1121 & 1147 Thornton Road South in Oshawa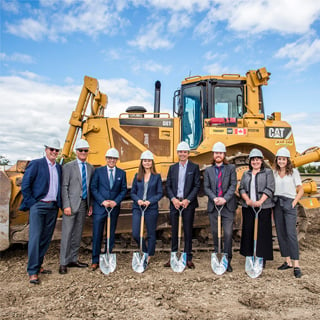 August 30, 2019
An exciting day yesterday as Mayor Dan Carter, city councillors, Oshawa's MP, economic development and many others, joined Panattoni Development Company and Avison Young for a ground-breaking ceremony in Oshawa, ON. The development located at 1121 & 1147 Thornton Road S., consists of 630,000 square feet of industrial space scheduled for Q2/Q3 2020 occupancy.
For more information on this development please contact Eva Destunis @ 416-871-5734 or Ryan Hood, SIOR @ 416-833-4681.