Commercial real estate news releases from Avison Young Canada
Quarterly and topical research insights to help your business gain competitive edge in commercial real estate.
Long Pond Heritage Classic celebrates the Cradle of Hockey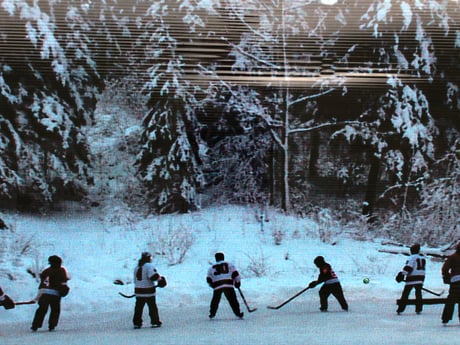 January 21, 2020
Hockey celebrities and local players to play pond hockey
Long Pond, Windsor, NS _ It's that time of year again when hockey aficionados make the pilgrimage to the little place in Windsor, NS, where the game of hockey was born.
The Long Pond Heritage Classic will attract hockey celebrities, players and fans from across the country on Saturday, January 25 for a day of pond hockey.
This year's event features hockey celebrities Marty McSorley and Bernie Nichols. Another local celebrity and fan favourite is Cole Harbour's Joe DiPenta who won a cup with Anaheim. He will be bringing his daughter's novice team to play.
The Long Pond event is also excited to have female players – including the AvonView high school girls' hockey team and another team made up of all females. Fiona Smith-Bell will be a guest coach for the girls. She played for Team Canada and won two world championships and a silver medal at the Nagano Olympics.
Long Pond is owned by the Dill Family, also known for their giant pumpkin growing. After 40 years of stewardship, the family has put Long Pond and surrounding lands on the market for sale.
"This is a hockey mecca," said Danny Dill. "We've kept the 'Pond of Dreams' alive for many years. Now it's time to focus on our farm and our families' futures."
The sale is being handled by Dave Kerr, senior Commercial Advisor for Avison Young Maritimes Inc.
The annual Long Pond Heritage Classic also raises funds to support the Windsor Hockey Heritage Society and the Hockey Heritage Museum in Windsor, Nova Scotia.
The day of hockey will be followed by a banquet with live music provided by the "Beer Nuts." The evening will also feature a live auction, with a hot stove style interviews with the celebrities.