Commercial real estate news releases from Avison Young Canada
Quarterly and topical research insights to help your business gain competitive edge in commercial real estate.
British Columbia Investment Review (Year-End 2020)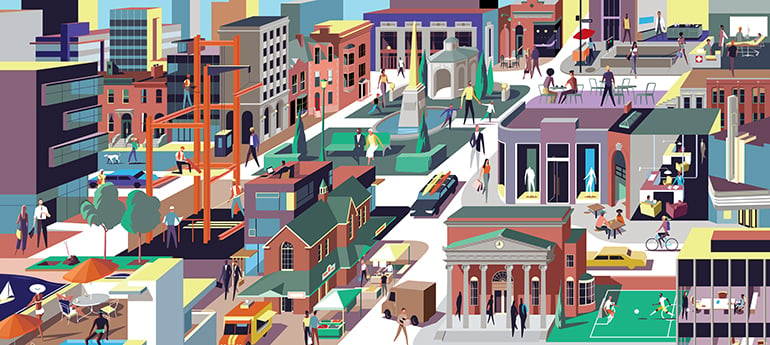 23 Mar 2021
Avison Young is pleased to present to you our Year-End 2020 British Columbia Investment Review.
While the value of investment in British Columbia's commercial real estate market in 2020 slipped to its lowest level since 2015 as the COVID-19 pandemic disrupted national economies and capital flows around the globe, overall deal velocity remained strong with the third-highest number of deals completed in BC since Avison Young started tracking the market in 2000.
While overall investment in BC retail and office properties faltered in 2020 (particularly from institutions), demand for industrial assets surged to record heights and resulted in the asset class leading all others in terms of both deal and dollar volume for the first time in provincial history. The tenacity and sophistication of well-capitalized local private investors dominated all asset classes as both purchasers and vendors as they continued to identify opportunities in a uniquely volatile environment.
With 186 industrial, retail and office deals valued at $3.03 billion closing in 2020, investors clearly continued to see value in acquiring and owning commercial real estate in Metro Vancouver and BC. This figure does not include multi-family, ICI or residential land sales activity, which Avison Young has historically tracked separately. (Avison Young tracks retail, office and industrial deals valued at more than $5 million for this report.)
These are some of the key trends noted in Avison Young's Year-End 2020 BC Investment Review, released today.
We trust the report will assist you in your real estate decision-making.