News Item - Toronto - GTA
Avison Young Investment Management completes acquisition of the largest heavy-duty electric vehicle production facility in the U.S.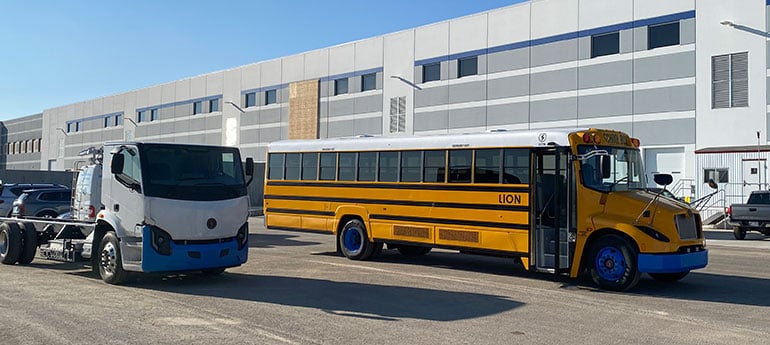 February 23, 2022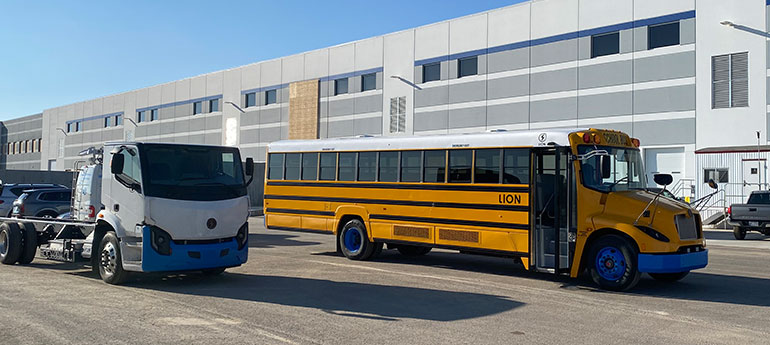 Toronto, ON – Avison Young Investment Management announced the completion of the acquisition of a 906,517 sq ft. Class A Industrial facility in the I-80 submarket of Chicago, in Joliet, IL, on behalf of its client, the Nova Scotia Pension Services Corporation ("NSPSC"). The industrial facility, developed by Clarius Partners, will serve as the largest production site for Montreal-based Lion Electric ("Lion" NYSE and TSE:LEV).
Lion designs and manufactures all-electric medium and heavy-duty commercial urban trucks and all-electric buses and minibuses for the school, paratransit and mass transit segments. Once completed in 2022, the facility will represent the largest dedicated production site for zero-emission medium and heavy-duty vehicles in the U.S., with an expected production capacity of up to 20,000 vehicles per year.
"By supporting transformative businesses like Lion Electric, we can help facilitate the move toward a green economy," says Andrew Fraser, Director, Investment Management, at Avison Young Investment Management. "Avison Young is focused on strengthening programs, commitments and investments that help to address climate change and meet sustainability goals."
The property in Joliet, neighbouring Chicago, has direct access to local highways that provide regional and international connectivity, and is located between two intermodal facilities that, together, represent one of the largest inland ports in the U.S.
"Investors are increasingly looking to reach environmental, social and governance goals within their real estate portfolios – and we couldn't be more pleased to invest in a facility that is home to Quebec's Lion Electric," says Amy Erixon, Principal and President, Avison Young Investment Management. "One of our focuses is to provide future-proof and high-performance offerings for clients – such as helping them align metrics to global frameworks, identify innovative projects and partnerships, in major North American and European markets."
Avison Young has aligned its strategy to the United Nations Sustainable Development Goals (SDGs), and supports other global sustainability frameworks and initiatives. Learn more about the firm's report on Ten Trends for a Zero Carbon World.
Avison Young Investment Management ("AYIM") offers bespoke investment strategies, portfolio management, acquisition and day-to-day asset management services, working with pension plans and high net worth clients over the full real estate investment lifecycle. Established in 2012, AYIM has over $690M in assets under management across multi-family, industrial, retail and office properties. Avison Young creates real economic, social and environmental value as a global real estate advisor, powered by people. As a private company, our clients collaborate with an empowered partner who is invested in their success. Our integrated talent realizes the full potential of real estate by using global intelligence platforms that provide clients with insights and advantage. Together, we can create healthy, productive workplaces for employees, cities that are centers for prosperity for their citizens, and built spaces and places that create a net benefit to the economy, the environment and the community.
Avison Young is a 2021 winner of the Canada's Best Managed Companies Platinum Club designation, having retained its Best Managed designation for 10 consecutive years.
Follow Avison Young
Twitter (News) │ Twitter (Deals) │ Blog │ LinkedIn │ YouTube │ Instagram
For more information:
MEDIA:
Andrea Zviedris [email protected], Media Relations – Canada: +1 416.891.7416