News Item - Lethbridge
Robust inventory growth predicted for Lethbridge in the year ahead as retail market sees strong demand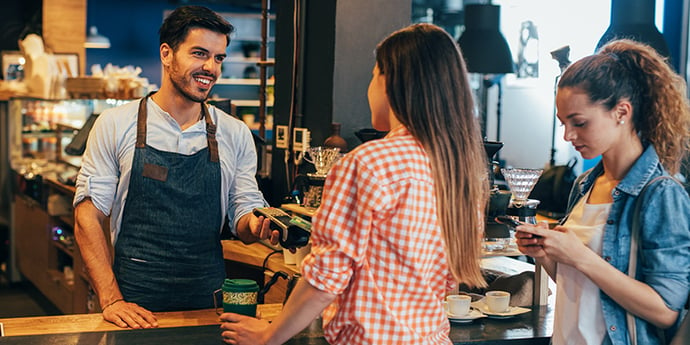 October 5, 2023
Lethbridge, Alberta –The retail sector will likely see a new inventory supply boom in 2024, driven by low vacancy rates and strong market demand – this from Avison Young's latest market report for Lethbridge.
"This has been a positive year for retail real estate, and we anticipate seeing substantial construction as we head into 2024," said Ashley Soames, Senior Associate in the Avison Young Lethbridge office. "Although construction costs are high, we are still seeing the demand for growth that supports new development."
With a population growth of nearly five per cent over the last four years, Lethbridge has a growing local demand for retail goods and services. The current Lethbridge retail vacancy is extremely tight, estimated at three per cent. The average lease term has increased to 7.7 years in 2023, up from 6.75 years in 2022. With a strong demand for retail space, coupled with longer tenancies and low vacancy, new space will need to be built to accommodate new users.
"Retail real estate in Lethbridge has had sustained growth since 2020, with no signs of slowing down despite national headwinds," said Jeremy Roden, Executive Vice President in the Avison Young Lethbridge office. While landlords and tenants may be acting cautiously, and some deals may be taking longer, they are still getting done – an overall positive sign for the retail sector."
Lethbridge lease rates generally fall into one of two categories. Rates for newer builds have been driven by high construction costs and average between $30 to $35 per square foot (psf) in most of South and West Lethbridge. Existing space, primarily in the downtown area, offers lower rates averaging between $12 - $16 psf. The increase in asking rental rates in existing space follows economic growth and, in new space, reflects the inflationary pressures of high construction costs.
"The retail outlook in Lethbridge is very positive and we are extremely optimistic for 2024 to be a significant growth year," said Roden. "We anticipate seeing retail growth in multiple areas of the city including Crossings, Warehouse Square, and Legacy Gate."
About Avison Young
Avison Young creates real economic, social and environmental value as a global real estate advisor, powered by people. As a private company, our clients collaborate with an empowered partner who is invested in their success. Our integrated talent realizes the full potential of real estate by using global intelligence platforms that provide clients with insights and advantage. Together, we can create healthy, productive workplaces for employees, cities that are centers for prosperity for their citizens, and built spaces and places that create a net benefit to the economy, the environment and the community.
Avison Young is a 2023 winner of the Canada's Best Managed Companies Platinum Club designation, having retained its Best Managed designation for 12 consecutive years.
www.avisonyoung.com Follow Avison Young
Twitter (News) │ Twitter (Deals) │ Blog │ LinkedIn │ YouTube │ Instagram
For more information:
Media contact:
Karlene Quinton
[email protected]
Marketing Director