Metro Vancouver Office Market Report (Mid-Year 2022)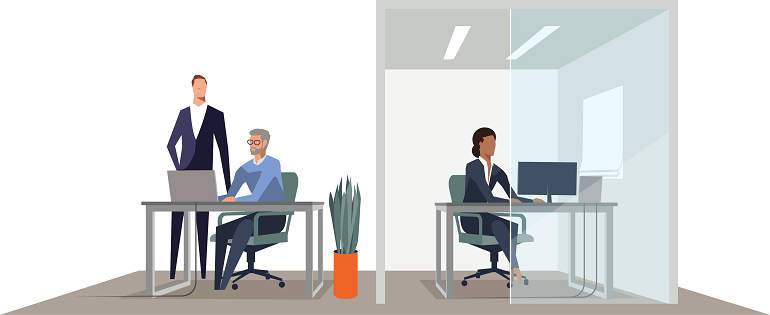 August 31, 2022
The COVID-19 pandemic presented many challenges for Metro Vancouver's office market, but the improvements seen in the second half of 2021 continued to transpire in the first half of 2022. That said, the broad focus of working from home — and the new hybrid model that has reshaped the demand for office space — is expected to remain post pandemic. In spite of this new reality, absorption in the first half of 2022 was positive for most of the region's core and suburban markets.
Metro Vancouver's office market overall is still on the path to recovery. The market is expected to continue to show progress for the remainder of the year, as leases gradually reach expiry, prompting tenants to execute on their return-to-office plans. A number of groups could potentially be rightsizing and may produce smaller pockets of vacant spaces, but there are no indications of upcoming larger blocks of space becoming available. While the full impact of the hybrid office space is yet to be realized, there are positive signs of recovery, and altered demands from downtown business occupants are expected. Tenants will likely be desiring options such as flex-space and the ability to modify office space without requiring a large renovation.
To learn more be sure to read Avison Young's Mid-Year 2022 Metro Vancouver Office Market Report.