null - Commercial Real Estate News Releases | Avison Young Canada - Canada
Commercial real estate news releases from Avison Young Canada
Quarterly and topical research insights to help your business gain competitive edge in commercial real estate.
Pandemic accelerates trends impacting commercial real estate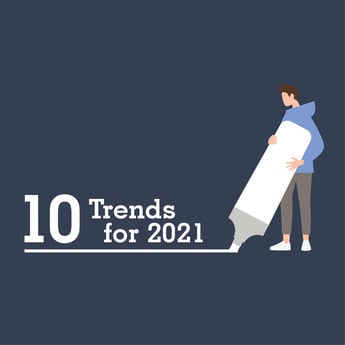 November 17, 2020
Workplaces designed for the human experience, alternative investing and deglobalization among trends identified in Avison Young's 2021 Forecast
Toronto, ON – Avison Young today released its 2021 Forecast, including ten trends it anticipates influencing the commercial real estate industry in the year ahead across capital markets, office, retail and industrial, among other sectors.
"While the pandemic has undoubtedly had many immediate effects, its most significant impact has been to accelerate numerous structural shifts that were well underway before any of us had heard of COVID-19," said Dr. Nick Axford, Global Head of Research for Avison Young. "As we navigate recovery, we're seeing a number of trends that present opportunities and new ways of thinking about how real estate can be leveraged for the benefit of our economies, communities and the environment."
Among the trends identified by Avison Young are a series of fundamental shifts in workplace perspectives as businesses look to optimize their footprints and respond to the needs of today's multi-generational workforce to compete in the war for talent. Trends in the Forecast that impact occupiers include how:
Working from home or near home impacts productivity.
Workplace experience will drive the culture, talent retention and innovation strategies for business.
The role of a flexible portfolio is a matter of necessity rather than choice.
The experiences of 2020 are reshaping the relationship between landlords and occupiers with far reaching implications for the future of real estate management.
In addition, a series of trends are shaping the investor landscape, including how:
Economic stimulus measures being considered by governments across the globe offer some interesting investor opportunities.
2020 has highlighted the need for companies to focus more explicitly on risk management, including carbon reduction.
The most powerful statistical figure in human history, GDP, may be too simplistic a yardstick for measuring success; we shouldn't ignore economic growth, but we need metrics that encourage investment in areas that benefit society more broadly, in addition to stimulating the economy.
Avison Young's trends commentary has been prepared based on the market knowledge and experience of Avison Young professionals around the world, along with additional data sources. To access the full Forecast visit: www.avisonyoung.com/2021-forecast.
Avison Young creates real economic, social and environmental value as a global real estate advisor, powered by people. As a private company, our clients collaborate with an empowered partner who is invested in their success. Our integrated talent realizes the full potential of real estate by using global intelligence platforms that provide clients with insights and advantage. Together, we can create healthy, productive workplaces for employees, cities that are centers for prosperity for their citizens, and built spaces and places that create a net benefit to the economy, the environment and the community.
Avison Young is a 2020 winner of the Canada's Best Managed Companies Platinum Club designation, having retained its Best Managed designation for nine consecutive years.

www.avisonyoung.com
Follow Avison Young
Twitter (News) │ Twitter (Deals) │ Blog │ LinkedIn │ YouTube │ Instagram
For more information:
Kate Murphy, Global Director of External Communications: +1.704.413.0234
Nick Axford, Global Head of Research: +44(0)7833 435814