null - Commercial Real Estate News Releases | Avison Young Canada - Canada
Commercial real estate news releases from Avison Young Canada
Quarterly and topical research insights to help your business gain competitive edge in commercial real estate.
Fraudulent rental scam targeting Avison Young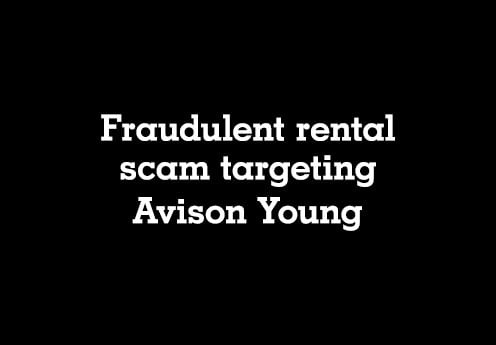 March 29, 2023
Avison Young has been made aware of fraudulent activity involving a third party using our company name and logo without authorization in connection with residential rental property listings.
We have been informed of instances where parties have fraudulently listed properties on residential rental listing websites, such as rentals.ca, falsely claiming to be representatives from one of our offices. Examples of the fraud include requests to transfer funds as a rental deposit or to secure keys for residential properties.
Avison Young is in no way affiliated with these listings or the parties perpetrating this fraudulent activity.
If you are confronted with this scam, please report it to your local police, report it to the
Canadian Anti-Fraud Centre
and include the listing link.