null - Commercial Real Estate News Releases | Avison Young Canada - Canada
Commercial real estate news releases from Avison Young Canada
Quarterly and topical research insights to help your business gain competitive edge in commercial real estate.
Ola Sokalska - new person in Valuation team!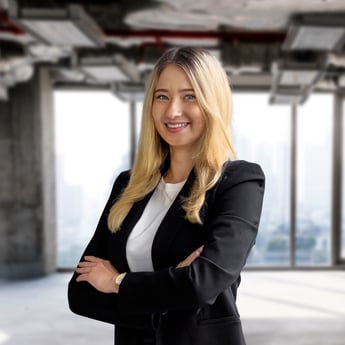 August 3, 2023
Another person is joining Avison Young Valuation and Advisory team in Poland this year - Aleksandra Sokalska, who will take on the role of Assistant Valuer. Aleksandra is a graduate of master's studies in spatial economy with a specialization in real estate advisory and investments, as well as a graduate of postgraduate studies in property valuation. She gained her first experience in property valuation in the Real Estate Advisory department at Deloitte, where she was involved in analysis of the real estate market as well as legal and technical documentation. She also supported the department in the process of creating valuation reports.
At Avison Young, Aleksandra will support the team's work by conducting market analysis and accompanying valuers on property visits, and then collaborating on the creation of valuation reports.
Avison Young has been providing Valuation and Advisory services since August 2021. Since then, the team has established its position in the market, valuing properties for many investors operating in various market segments, as well as numerous banks. A significant achievement for the team is meeting the planned budget in the very first full operational year - 2022.
"I am proud that even in these uncertain times our company is growing, and we are expanding the Valuation team," comments Monika Bronicka, Director, Head of Valuation and Advisory at Avison Young. "Ola is a hardworking individual and an enthusiast of the commercial real estate market. I'm pleased that she will be developing her potential at Avison Young."