Calgary Office Market Report Q1 2022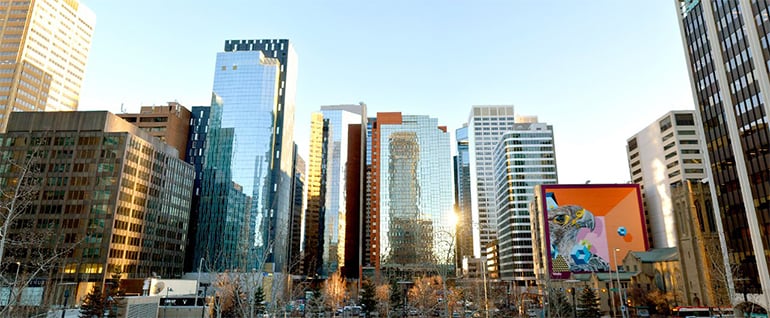 April 21, 2022
Read the Calgary Office Market Report Q1 2022
The Calgary office market saw over 265,000 square feet of absorption versus the previous quarter, making this the second consecutive quarter of positive absorption. The main driver of absorption was with the Class AA buildings in the downtown core as tenants upgrade their office space. Based on landlord discussions and internal activity, we see no signs of this momentum letting up in the near term.
Beyond the second consecutive quarter of headline absorption numbers, we are seeing a truly healthy lease market as we are witnessing a wide range of lease sizes, across a variety of industries. While traditional energy companies were certainly active in the quarter, we saw meaningful leasing activity from the health care, construction and financial services sectors.
What are the key drivers?
In Q1 2022 continued momentum was the result of Three Key Drivers:
Pent-up demand and occupiers coming "off the sidelines" >>> Decisions that have been put on hold, due to COVID uncertainty, are now being made with a clear return to office theme prevailing.
Increased comfort given economic outlook >>>Strength in commodity prices has brought a level of comfort needed to make longer-term lease commitments in the downtown core.
Flight to quality continues >>>The lease market for the best quality buildings is getting tight which is accelerating decision making.