Sightlines - Canada
State of flex: Can occupiers, operators and owners look too far into the future?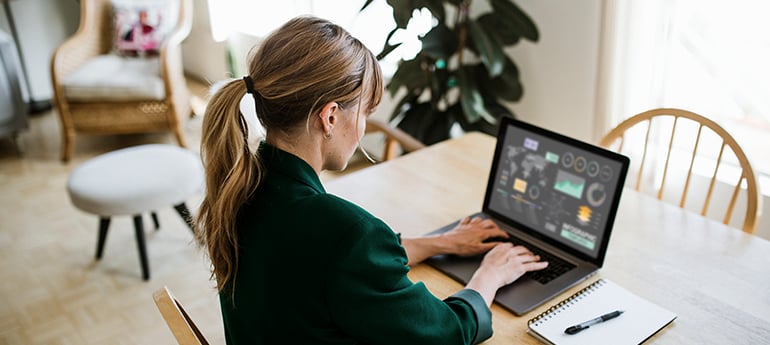 avril 7, 2020
Recently, we shared our perspective on the short-term impacts COVID-19 is having on the flexible office ecosystem. While it is too early to predict the exact nature and duration of its long-term impact, there are certain areas that occupiers, operators and owners might consider to prepare for the longer-term impacts in 2021 and beyond. There is no doubt that this humanitarian issue will have ripple effects across the global economy. It's already sparked swift unemployment. In the U.S. alone, more than 6.6 million people filed for unemployment benefits in the week ending March 28, according to the U.S. Labor Department – nearly ten times the initial record set in 1982. The flexible office sector won't be immune to this. We anticipate that this pandemic will lead toward a rise in a mobile workforce around the globe and accelerate the expectations of today's multi-generational workforce already present in the marketplace.
Demand for flexible workspace among occupiers has already been the driver for growth in the sector – and will continue to be
Flexibility will become even more sought after in the years to come, as organizations find it difficult to commit to long-term leases, while navigating a potential recession layered on top of the demand for more remote solutions coming out of the COVID-19 pandemic.
Enterprise occupiers will expedite the adoption of a Core + Flex Portfolio Management strategy to position themselves to recruit/retain talent for the future.
Companies are realizing the benefits of remote work. This time will further validate that people can work remotely and be productive. Coming out of this period, there will be a significant drive for engagement with new flexible occupiers.
Natural consolidation of flexible operators will begin
There are thousands of different flexible operators around the globe today. We anticipate the beginning of a consolidation within the flexible operator community where those positioned for growth will absorb operations from those who may be currently looking at survival today.
Operationally, cleanliness and wellness will emerge as the top amenities within these communities.
While already trending this way as operators have been focused on appealing to enterprise occupiers, we will see an increased push toward the private suite environment in lieu of the open/shared workspace environment. We anticipate the need for more 1-2 person suites to accommodate the individuals who had leveraged open seating/hot-desk memberships in recent years.
Venture Capital will officially pull the plug on flexible operator investment as the largest companies have finally admitted they are in fact real estate companies and not technology companies. Private Equity and other private investors will continue to pursue investment opportunities with a more conservative outlook, adding scrutiny on flexible operators to show and deliver a path to profitability.
Owners will hop into the driver's seat
Owners will emerge from the back seat as flexible leasing becomes a fixture in a healthy asset management strategy – with acknowledgement that coworking is flexible, but flexible does not necessarily mean 'coworking.'
Owners with operators in survival mode in today's current climate could be left with viable flex locations and a decision to make. While some may attempt to re-lease these spaces to other operators, we foresee a rise in owner-operator management agreements with proven operators in existing spaces. In some limited circumstances, owners may seek to operate the flexible office environments on their own.
"Agile Suite" offerings – where owners maintain direct engagement with the occupier – will accelerate. An Agile Suite is an iteration of a spec suite offering that provides a private suite environment delivered with all technology, FF&E and additional services necessary to function, allowing owners to compete with coworking for flexible demand requirements.
Opportunistic owners will respond to this evolved market dynamic and capture the tenant demand for flexibility in the way they work. They will provide flexible choices within their portfolios to support a dispersed workforce and embrace technology to transform commodity spaces to be more attractive for the future workforce.
As we've previously mentioned, our current circumstances will likely lead to an accelerated interest in core and flex portfolio strategies to meet the evolved needs of the workforce in the future. Check back for more from the flexible office team in the weeks ahead.
For more information, contact Charlie Morris, Practice Leader, Flexible Office Solutions.
The spread of COVID-19 and the containment policies being introduced are changing rapidly. While information included is current as of the date written, the views expressed herein are subject to change and may not reflect the latest opinion of Avison Young. Like all of you, Avison Young relies on government and related sources for information on the COVID-19 outbreak. We have provided links to some of these sources, which provide regularly updated information on the COVID-19 outbreak. The content provided herein is not intended as investment, tax, financial or legal advice and should not be relied on as such.