Sightlines - Canada
Le changement est inévitable + essentiel. Vos collaborateurs sont-ils prêts au changement? Votre organisation a-t-elle mis en place une stratégie pour améliorer l'expérience humaine?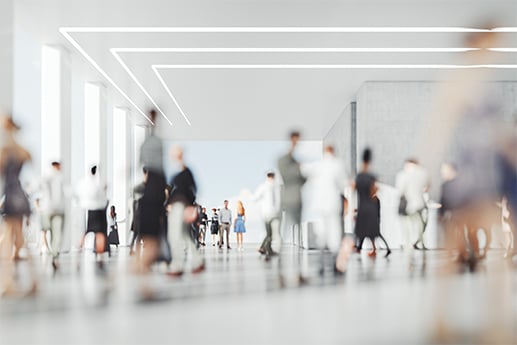 juin 23, 2021
Company goals shifting, evolving workplace models, shifting employee work behaviors and new economic challenges – if 2021 had a theme so far, it just might be: change and workplace transformation.
The resulting call in the second half of the year for big and small businesses alike: to think about their workplaces differently.
To meet the moment and remain competitive in the war for talent, we must meet our people with what they need today and what they will be asking of employers into the future:
The need for employers and employees to align on a diversity of telework preferences will be key, indicating the need for change management support on policies, new ways of working and the human experience both in and out of the office.
The demands are loud for different kinds of solutions, but as we all know, change. is. hard. Do all the asks need a response from your business? What makes sense for you and your people? And how will you guide them successfully through all this change?
At the end of the day, it should be about delivering the right "Human Experience" for your organization and its people, and in turn guiding them through the change required through the workplace transformation journey. We call this the X-Factor.
Enter: change engagement and change management.
Change Management is the process, tools, and techniques to manage the people side of change.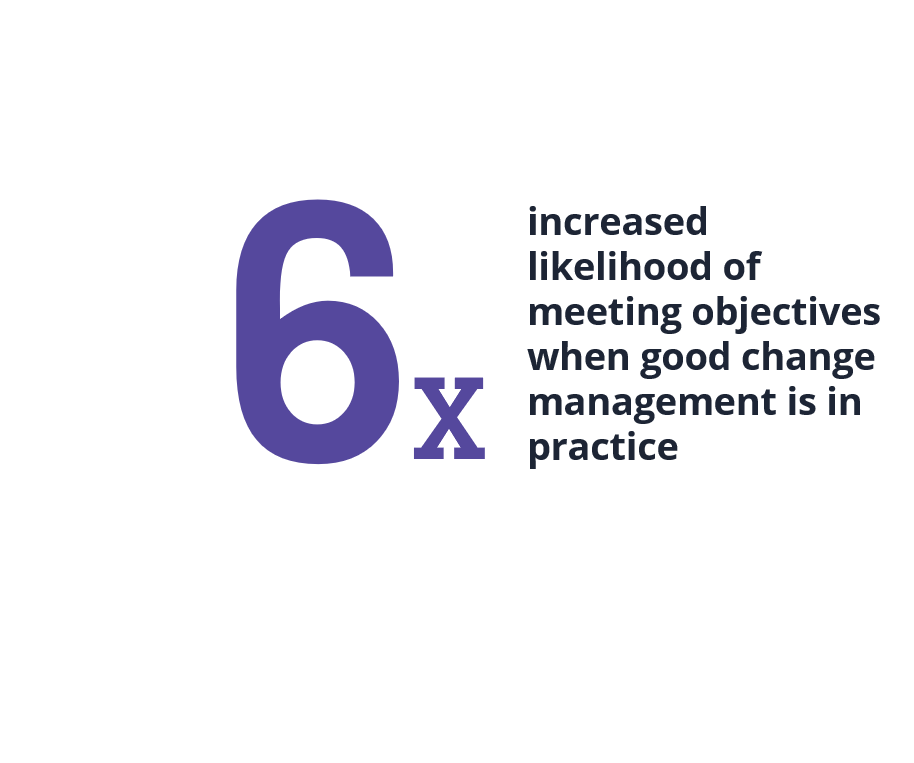 A successful change program will:
Make your people feel informed & part of the change and enhance buy-in and speed of adoption
Minimize downtime/disruption; enable productivity from day one in the new space
Help manage the human side of change, bringing inspiration for the future and human-centric solutions
Provide leaders with the tools & support to lead the change effectively, manage resistance, provide accurate, well-timed information
Prepare people for their new workplace, engage employees throughout the change, build excitement for the change + improve employee engagement
It involves:
'People' side of organizational change
Individual + organizational perspective
It requires:
Action + involvement of leaders and managers
Support from the project team
It is most effective when:
Launched at the beginning of a project
Integrated into project activities
People are the engine that keeps companies growing, adapting, improving, and innovating. Human need is the foundation of the Avison Young process, and our specialists are passionate about how behaviors can affect an organization's success. As experts in developing and implementing workplace transformation strategies, we bring relevant best practices, innovations and lessons learned to our clients.
At Avison Young, we build capabilities to bring about change in new, smarter ways. We incorporate industry best practices such as the framework used by PROSCI, which focuses on individual change—guiding individuals through a particular change and addressing any roadblocks or barrier points along the way.
Research and lessons learned show reoccurring themes with regards to challenges faced and the success factors that help overcome those challenges when implementing change. People-oriented challenges top the list where there are difficulties changing mindsets and corporate culture.
Source: The Value of Change Management, Jan Neumann
What makes change successful? Leadership, employee engagement and honest communication are prerequisites for successful change.
Source: The Value of Change Management, Jan Neumann
Our approach is a multi-step top-down and bottom-up process involving employees and management in a collective effort to define the logic and benefits of the change about to occur. A series of activities and communications are designed to alleviate the uncertainty, fear, skepticism, and resistance that usually accompany these projects.
We help to prepare people for their new workplace, focus on the human experience (X-Factor), engage employees throughout the change journey, and drive positive outcomes while meeting business objectives. At Avison Young, our 4-step approach to meaningful workplace change, draws on leveraging research and data-driven information paired with specific needs and challenges to form real, tangible solutions.
Once the strategy has been developed or align with business objectives, we partner with our clients to help resolve the issues that can affect the speed of adoption of new ideas, achieve user employee buy-in, balancing diverse needs, enabling new work processes, and develop the best array of options for multiple work styles.
Building change competency into your organization is the goal.
We help you embed change capacity and skills that benefit you long after we leave, so that the solution is sustainable over time.
Interested in driving meaningful change at your workplace? We would love to hear more about what you are exploring.
Get in touch.
Sheila Botting, Principal & President Americas, Professional Services
USA:
Rick Ybarra, Principal, Consulting Services
CANADA:
Christine Weber, Director, Workplace Consulting
U.K.
Chris Dumas, Principal
Anna Scally, Director, Project Management